What is Real Estate Service?
The conventional method of termite removal is not enough these days. People find it difficult to manage the treatment procedure. Entry points of termites in a premise are unpredictable but the common way is the soil. If the soil of the area has termites, the premise has the maximum chances to get infested by the termites. Presence of moisture, cellulose and other favourable factors give these termites the best habitat. We cannot remove the favourable factors, for termites survival but we can control this factor like properly cleaning a premise avoiding the timbers soil contact, providing proper treatment to the infested and probable infested area.
Total termite control is the moist effective, innovative and complete termite protection plan covering both pre construction and post construction. It safeguards your premise from termite by focusing on both the soil and the structure. We diagnose your individual needs and provide a customised solution. TTC is effective against all types of termites like subterranean termite, dry wood termite. Treatment includes walls, windows, doors, plumbing pipes, foundation slabs, wooden furniture etc. Application technology makes the difference. We use eco friendly, odourless chemicals for termite control wood protection.
Problems Faced
Probable Areas for Infestation :
In all the Raw Material, Godown, Processing, Packaging, Storage Areas.
Reason :
For searching of Foods and Shelter knaw on machine chords and get stuck in machines.
Probable Areas for Infestation :
As per the Specification.
Reason :
For searching of Food.
Building Under Construction
Pre-construction anti-termite soil treatment is the ideal method of termite control. In new buildings under construction, the soil immediately around the building and beneath the floor is charged with soil toxicants so as to create a chemical barrier impregnable to termites. Also, all vulnerable locations such as points where underground soil pipes, electric cables etc., enter the external plinth wall are well treated with soil toxicants. Our protocol for anti-termite soil treatment provides guarantee and is designed to create an effective chemical barrier which prevents termite infestation for a long time.
Building Post Construction
Our expertise enables us to offer Post Construction Anti Termite Treatment Services for existing building. Our challenging protocols are effective in controlling termites like dry wood, damp wood and subterranean termites. We make sure that our anti termite treatment eliminates any chances of re-ocurrence of the pest and provides complete satisfaction at your end.
Client Reviews
I have working here for 1.5 years, and after taking Truly Pest Solution's services we did not face any issues regarding pests. They offer instant & fast solutions to the problems and we expect to get these solutions in the future as well.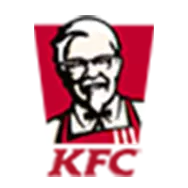 I have known Truly Pest Solution for the past 4 years. First of all, there is no doubt about their services, they work day in and day out and are available whenever we need them. Their technicians are amazing whether it be for their behaviour or their work. So be assured that you can trust them with their services, we have trusted them for the last 4 years and they have offered tremendous services and we hope to continue their services in the future as well.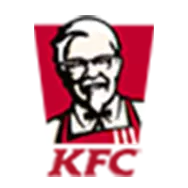 KFC General Manager City Center 2
I'm extremely happy with Truly Pest Solution's services, we have been taking their services for the last 8 years. It was overall a good experience with them. There were so such major complaints we received since we started taking their services. I wish them good luck with their future services!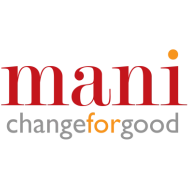 I have been associated with Truly Pest Solution for the last 5 years and their services are wonderful. Their powder and gel solutions are too good, I have never faced any problems in terms of pests. Also, their flies and mosquito solutions are quite powerful, which is a problem I generally face. The technicians are really good and they understand the problem quite well, they analyse the gaps by themselves and also fill them in and provide feedback as well. I want to recommend Truly Pest Solution to others.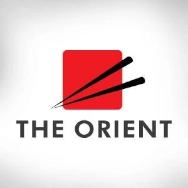 We have been taking their expert solution for more than 5 years now. I must say that we are really satisfied with the services rendered by Truly Pest Solution. In fact, What I really appreciate about them is that every time there has been a need they have reasoned to this occasion, whether it was in the time of covid or there is any other outbreak. Sometimes, pest control is a very big chapter that we know. I truly appreciate their efforts and wish them good luck in their future contracts or services.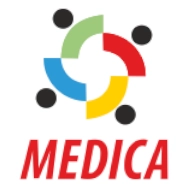 Indrani Sanyal GM Housekeeping at Medica Superspecialty Hospital
Our Hygiene Hotel Rating Audit from FSSAI has completed today successfully and i just wanted to thank you for bringing out the best in the team and striving for excellence, it helped us lot to score 94.5% and not even a single pest found during the audit and well-maintained record keeping.