1

Mosquitoes are the most significant vector of diseases in history and responsible for more human deaths than any other animals.
2

Mosquitoes are the deadliest animal on the earth.
3

Mosquito can detect carbon di-oxide from 75 feet away.
4

After mating, the female mosquito actively feed on blood meal from a human or other warm blooded animals to take sufficient amount of protein and energy needed to produce maximum number of eggs. So, only female mosquito bites.
5

There are approximately 3500 species of mosquitoes worldwide.
Why mosquito control is essential to live a healthy life?
Every year there are more than 700,000 deaths from vector borne diseases such as malaria, dengue, schistosomiasis, human African trypanosomiasis, Chagas disease, yellow fever, Japanese encephalitis. Mosquito is the main criminal of various life threatening diseases.
Why Truly for Mosquito eradication?
Our mosquito management program implies on three zone protocol service and 5 steps of Truly care. It is the unique and scientific method to eradicate mosquitoes from your premises. Our integrated pest management program and three zone protocol service target the mosquito's life cycle and break the chain of life cycle, inhibiting the larvae from becoming adult mosquitoes.
5 Steps of IMCS
Inspection :
Customer Interview + Visual Inspection
Identification :
Our expert will identify sign of infestation, Breeding and harbourage areas of Mosquito, Mosquito species infestation level etc. during the course of inspection.
Determination :
It involves the formulation of a plan of action based on inspection.
Prevention :
Exclusion :
Elimination of Harbourage area (Waterlogging and storage area.)
Sanitation :
Sanitation efforts require the Customer's cooperation. Thorough cleaning of Useless things, storage area and garbage etc. is necessary to eliminate the Mosquito Larva.
Elimination :
IMCS is a well-equipped and strategic Mosquito Control program which helps you to keep your home Mosquito free.
Communication :
Our expert will discuss all findings, sanitary issues, exclusionary and control methods etc. Our Technician will continually monitor the environment until the infestation is controlled.
Client Reviews
I have working here for 1.5 years, and after taking Truly Pest Solution's services we did not face any issues regarding pests. They offer instant & fast solutions to the problems and we expect to get these solutions in the future as well.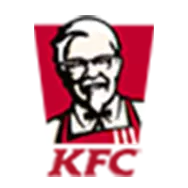 I have known Truly Pest Solution for the past 4 years. First of all, there is no doubt about their services, they work day in and day out and are available whenever we need them. Their technicians are amazing whether it be for their behaviour or their work. So be assured that you can trust them with their services, we have trusted them for the last 4 years and they have offered tremendous services and we hope to continue their services in the future as well.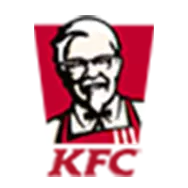 KFC General Manager City Center 2
I'm extremely happy with Truly Pest Solution's services, we have been taking their services for the last 8 years. It was overall a good experience with them. There were so such major complaints we received since we started taking their services. I wish them good luck with their future services!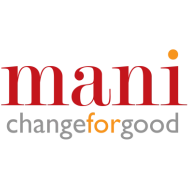 I have been associated with Truly Pest Solution for the last 5 years and their services are wonderful. Their powder and gel solutions are too good, I have never faced any problems in terms of pests. Also, their flies and mosquito solutions are quite powerful, which is a problem I generally face. The technicians are really good and they understand the problem quite well, they analyse the gaps by themselves and also fill them in and provide feedback as well. I want to recommend Truly Pest Solution to others.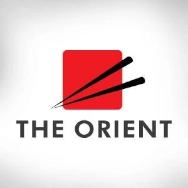 We have been taking their expert solution for more than 5 years now. I must say that we are really satisfied with the services rendered by Truly Pest Solution. In fact, What I really appreciate about them is that every time there has been a need they have reasoned to this occasion, whether it was in the time of covid or there is any other outbreak. Sometimes, pest control is a very big chapter that we know. I truly appreciate their efforts and wish them good luck in their future contracts or services.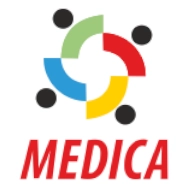 Indrani Sanyal GM Housekeeping at Medica Superspecialty Hospital
Our Hygiene Hotel Rating Audit from FSSAI has completed today successfully and i just wanted to thank you for bringing out the best in the team and striving for excellence, it helped us lot to score 94.5% and not even a single pest found during the audit and well-maintained record keeping.