Problems Faced
Probable Areas for Infestation :
Kitchen, Restaurants, Service Lift, Staff Locker.
Reason :
Availability of ready and enough Food, Warmth and Shelter.
Probable Areas for Infestation :
All the peripheral areas and peripheral inside.
Reason :
For searching of Foods and Shelter.
Probable Areas for Infestation :
All the guest rooms, laundry, staff locker.
Reason :
Cross infestation by Guests, Staff, Improper Service and Maintenance.
Probable Areas for Infestation :
House Fly : Lobby, Restaurants, Entry Gate, Receiving Gate.
Fruit Fly : Main Kitchen, Fruit Counter, Receiving Gate.
Reason :
House Fly : For searching of Food and Shelter.
Fruit Fly : Cross infestation through fruits and vage, open kitchen garbage favourable for breeding and fooding, fast breeding capabilities.
Probable Areas for Infestation :
Lobby, Restaurants, Entry Gate, and other Guest Areas, Including Guest Rooms.
Reason :
Lots of greenery for shelter, water for breeding, open entry points which are not possible to keep close all the time because of the guest movements.
Hotels
At Truly, we understand the pressures of public perception and regulation that Hotel owners and managers face when building and maintaining a quality reputation. Sensitive areas like Guest Rooms & Suites, Lobbies, Kitchens, Food Storage Units, and Dining Areas require specific sanitation measurements and precautions to maintain a healthy environment. When it comes to pest management, you need a sound, reliable protocol to protect you.
Restaurants
Pest control is vital to a healthy commercial restaurants. Infestations ruin inventory and care away customers. A 2006 poll of foodservice consumers found that more than 60 percent of frequent restaurant diners would tell five or more acquaintances about a pest sighting at a restaurant.
Nearly three out of ten respondents said a cockroach sighting would cause them to leave an establishment and never go back. At Truly, we know the preferred areas viz. Waste Area, Food Preparation and Dining Areas, Storage Areas, Outdoor Areas etc. for pests in your restaurant and our Truly tested protocols will take care of these areas.
Banquets
Banquets have an exclusive environment which has its own potential for infestation. Our integrated approach to pest management fits well with tested protocols to serve this type of environment. Truly Services recognizes that effective pest management is critical and crucial to the success of your organization for protecting your brand, image, and reputation.
Clubs
The hospitality industry umbrella encompasses a variety of fast paced, high profile, high maintenance service that requires a unique approach to pest management. Truly customizes your pest management program to meet your specific needs, expectations, and industry regulations so that you can have confidence that your facility is clean, protected, and secure.
Theatres & Multiplexes
Truly's Pest Management Protocols for Theatres and Multiplexes is a proven & customized approach being flexible to match individual needs. It is innovatively designed so as to cater to a variety of individual needs of diverse customers substantiating the challenge and success of our set Protocols.
Client Reviews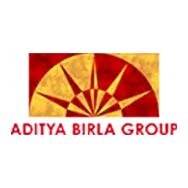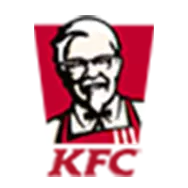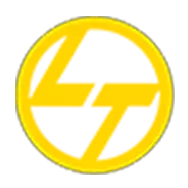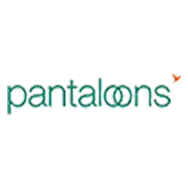 You'll say things like this about us
Our Hygiene Hotel Rating Audit from FSSAI has completed today successfully and i just wanted to thank you for bringing out the best in the team and striving for excellence, it helped us lot to score 94.5% and not even a single pest found during the audit and well-maintained record keeping.