Problems Faced
Truly Pest Solution specializes in commercial pest control for hotels and other establishments in the hospitality sector. Our services are hassle-free, innovative, and eco-friendly, ensuring that your hotels, restaurants, banquets, clubs, theatres, and multiplexes remain pest-free. With our solutions, you can provide world-class hospitality to your guests.
Probable Areas for Infestation :
Kitchen, Restaurants, Service Lift, Staff Locker.
Reason :
Availability of ready and enough Food, Warmth and Shelter.
Probable Areas for Infestation :
All the peripheral areas and peripheral inside.
Reason :
For searching of Foods and Shelter.
Probable Areas for Infestation :
All the guest rooms, laundry, staff locker.
Reason :
Cross infestation by Guests, Staff, Improper Service and Maintenance.
Probable Areas for Infestation :
House Fly : Lobby, Restaurants, Entry Gate, Receiving Gate.
Fruit Fly : Main Kitchen, Fruit Counter, Receiving Gate.
Reason :
House Fly : For searching of Food and Shelter.
Fruit Fly : Cross infestation through fruits and vage, open kitchen garbage favourable for breeding and fooding, fast breeding capabilities.
Probable Areas for Infestation :
Lobby, Restaurants, Entry Gate, and other Guest Areas, Including Guest Rooms.
Reason :
Lots of greenery for shelter, water for breeding, open entry points which are not possible to keep close all the time because of the guest movements.
Hotels
At Truly, we understand the challenges hotel owners and managers face in establishing and maintaining a distinguished reputation amidst public scrutiny and regulatory obligations. We specialize in providing exceptional commercial pest control for hotels, recognizing the critical role it plays in ensuring the highest standards of hospitality.
Our expertise in hotel pest control protects sensitive areas like guest rooms & suites, lobbies, kitchens, food storage units, and dining areas that require specific sanitation measurements and precautions to maintain a healthy environment. Our reliable and sound protocols make us the best and the most trusted hospitality exterminator you need.
Restaurants
Restaurant pest control is crucial for maintaining a healthy and thriving establishment. Infestations not only result in inventory loss but also drive away valuable customers. A 2006 survey shows over 60 percent of frequent restaurant diners would share pest sightings with five or more acquaintances. Shockingly, nearly three out of ten respondents stated that a single cockroach sighting would permanently deter them from returning to the restaurant.
At Truly Pest Solution, we understand the specific areas prone to pests in restaurants, such as waste areas, food preparation and dining areas, storage spaces, and outdoor zones. As a trusted hospitality exterminator, our Truly tested protocols are tailored to address these critical areas, ensuring effective and comprehensive restaurant pest control.
Banquets
Regarding the hospitality industry, banquets present an exclusive environment with potential risks of infestations. At Truly Services, we employ an integrated approach to commercial pest control, perfectly tailored to serve such environments.
We sincerely recognize the crucial importance of effective pest management in safeguarding the success of your organization and protecting your brand, image, and reputation. Rest assured that our professional hospitality exterminators are dedicated to ensuring a pest-free environment that upholds the highest standards of cleanliness and excellence.
Clubs
Within the hospitality industry, clubs hold a special place as fast-paced, high-profile establishments that demand meticulous service and maintenance. When it comes to pest management, Truly understands the distinct requirements of clubs, and we tailor our approach accordingly.
Our commercial pest control services are customized to meet your specific needs, expectations, and industry regulations, instilling confidence in your facility's cleanliness, protection, and security. Trust our professional exterminators, specialized in hospitality, to deliver exceptional pest control solutions for your club, ensuring a pest-free environment that upholds the highest standards of excellence.
Theatres & Multiplexes
Truly understands the specific pest control needs of theatres and multiplexes within the commercial hospitality sector. Our proven and customized protocols are designed to be flexible, catering to the unique requirements of each establishment. With our innovative approach, we successfully address the diverse needs of customers, ensuring effective pest management and the success of our protocols.
As dedicated hospitality exterminators, we prioritize your venue's cleanliness, comfort, and satisfaction. Rely on Truly's commercial pest control services to provide a pest-free environment, upholding the highest standards of excellence in the hospitality industry.
Why Choose Truly Pest Solution For Commercial Pest Control In The Hospitality Industry?
Customized Solutions: Tailored expertise for the hospitality industry, addressing specific pest control needs in hotels, restaurants, clubs, theatres, and multiplexes.
Proven Track Record And Reliability: Proven results and trustworthiness define Truly Pest Solution in the hospitality sector, protecting brands and reputations while delivering prompt, thorough, and effective pest control services.
Innovative Approach: We leverage innovative technologies and eco-friendly treatments to achieve optimal results while minimizing environmental impact while providing commercial pest control services in hospitality.

Contact us to book a free inspection today!
FAQ
Frequently Asked Questions
How do hotels keep roaches out?
What is the fastest way to get rid of bed bugs in a hotel room?
Is there a spray for bed bugs in hotels?
How do hotels ensure no bed bugs?
Client Reviews
I have working here for 1.5 years, and after taking Truly Pest Solution's services we did not face any issues regarding pests. They offer instant & fast solutions to the problems and we expect to get these solutions in the future as well.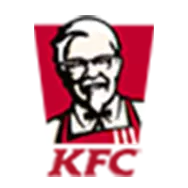 I have known Truly Pest Solution for the past 4 years. First of all, there is no doubt about their services, they work day in and day out and are available whenever we need them. Their technicians are amazing whether it be for their behaviour or their work. So be assured that you can trust them with their services, we have trusted them for the last 4 years and they have offered tremendous services and we hope to continue their services in the future as well.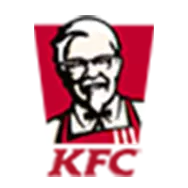 KFC General Manager City Center 2
I'm extremely happy with Truly Pest Solution's services, we have been taking their services for the last 8 years. It was overall a good experience with them. There were so such major complaints we received since we started taking their services. I wish them good luck with their future services!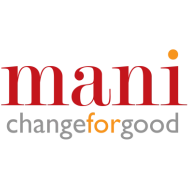 I have been associated with Truly Pest Solution for the last 5 years and their services are wonderful. Their powder and gel solutions are too good, I have never faced any problems in terms of pests. Also, their flies and mosquito solutions are quite powerful, which is a problem I generally face. The technicians are really good and they understand the problem quite well, they analyse the gaps by themselves and also fill them in and provide feedback as well. I want to recommend Truly Pest Solution to others.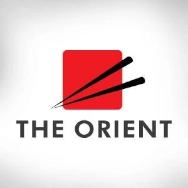 We have been taking their expert solution for more than 5 years now. I must say that we are really satisfied with the services rendered by Truly Pest Solution. In fact, What I really appreciate about them is that every time there has been a need they have reasoned to this occasion, whether it was in the time of covid or there is any other outbreak. Sometimes, pest control is a very big chapter that we know. I truly appreciate their efforts and wish them good luck in their future contracts or services.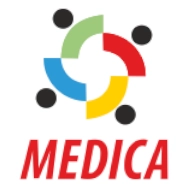 Indrani Sanyal GM Housekeeping at Medica Superspecialty Hospital
Our Hygiene Hotel Rating Audit from FSSAI has completed today successfully and i just wanted to thank you for bringing out the best in the team and striving for excellence, it helped us lot to score 94.5% and not even a single pest found during the audit and well-maintained record keeping.