This website is provided by Truly Pest Solution Pvt. Ltd.
Truly Pest Solution Pvt. Ltd. recognizes the importance of protecting the privacy of personal and financial information. We have instituted strict policies and security measures to protect information we may collect from you. When you register online with Truly Pest Solution Pvt. Ltd. or use our online bill paying or credit card provisions, you give us your consent to process and use your personal data in accordance with this online Privacy Policy. This Privacy Policy applies to all users of this Truly Pest Solution Pvt. Ltd. website.
What Information Truly Pest Solution Pvt. Ltd. Collects?
Truly Pest Solution Pvt. Ltd. collects personal information from visitors to the website who voluntarily submit their information when registering on the website or using the online store. We also collect non-personally identifying information such as IP addresses, and we use cookies (see more below) so we can improve our services and enhance your Truly Pest Solution Pvt. Ltd. experience.
Truly Pest Solution Pvt. Ltd. does not collect personally identifiable information from anyone that it knows is under the age of eighteen. If you are under eighteen, please ask your parents to register and/or use the online store. Please do not submit any personal details if you are under eighteen years of age.
How Truly Pest Solution Pvt. Ltd. Uses Information You Provide?
If you give us your personal information, we may use this information to register you with our website, to administer our website services, and/or to process any orders you may place online. We will send you announcements or communications by e-mail only if you give us your permission to do so. You may opt out of receiving such communications by visiting our website and following the appropriate instructions. Otherwise, we use your information only to review our performance and to improve our services to you, or to communicate with you about your order if you have placed an online order.
Does Truly Pest Solution Pvt. Ltd. Share Your Information With Others?
Truly Pest Solution Pvt. Ltd. does not sell, rent or disclose our client's names, addresses, e-mail addresses or other personal information to any non-Truly Pest Solution Pvt. Ltd. entity. Truly Pest Solution Pvt. Ltd. may share client information within the Truly Pest Solution Pvt. Ltd. organization, including other commonly-owned brands, so that you may be informed of other products that may be of interest to you. Further, in order to maintain our website and provide our client communications, Truly Pest Solution Pvt. Ltd. contracts with selected third parties. As necessary, your personal information may be processed by these third parties, solely for the purpose of assisting Truly Pest Solution Pvt. Ltd. in these endeavors and subject to strict contractual confidentiality obligations. We do not otherwise disclose your information to third parties, unless required by law or in connection with a legal claim or proceeding. If Truly Pest Solution Pvt. Ltd. is acquired by or merges with another entity, information about Truly Pest Solution Pvt. Ltd. clients and website users may be made available to that other entity.
Security
Truly Pest Solution Pvt. Ltd. uses appropriate security measures to protect the information you give us. However, while we take all reasonable steps to protect your personal information, you accept that no Internet data transmission can be guaranteed to be secure from access by unintended recipients and agree that Truly Pest Solution Pvt. Ltd. is not responsible for any breach of security unless this is due to our negligence.
Acceptance of Privacy Policy and Modifications
By accessing and using the Truly Pest Solution Pvt. Ltd. website, you consent to our collection, use and disclosure of your personal and non-personally identifying information as described in this Privacy Policy. Truly Pest Solution Pvt. Ltd. reserves the right to make changes to its Privacy Policy or practices from time to time. You should therefore review this webpage occasionally and at least each time you use the online shop to get updated information. We will notify you of any changes in our Privacy Policy by posting the modifications on our website. Your continued use of this website following the posting of any amendment, modification or change shall constitute your acceptance thereof.
Contact Us
If you have any comments or queries regarding our Privacy Policy, please send an e-mail to kolkata@trulynolenindia.com .
Client Reviews
I have working here for 1.5 years, and after taking Truly Pest Solution's services we did not face any issues regarding pests. They offer instant & fast solutions to the problems and we expect to get these solutions in the future as well.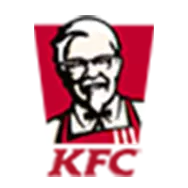 I have known Truly Pest Solution for the past 4 years. First of all, there is no doubt about their services, they work day in and day out and are available whenever we need them. Their technicians are amazing whether it be for their behaviour or their work. So be assured that you can trust them with their services, we have trusted them for the last 4 years and they have offered tremendous services and we hope to continue their services in the future as well.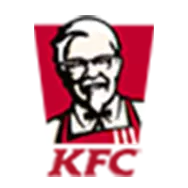 KFC General Manager City Center 2
I'm extremely happy with Truly Pest Solution's services, we have been taking their services for the last 8 years. It was overall a good experience with them. There were so such major complaints we received since we started taking their services. I wish them good luck with their future services!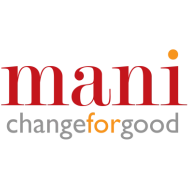 I have been associated with Truly Pest Solution for the last 5 years and their services are wonderful. Their powder and gel solutions are too good, I have never faced any problems in terms of pests. Also, their flies and mosquito solutions are quite powerful, which is a problem I generally face. The technicians are really good and they understand the problem quite well, they analyse the gaps by themselves and also fill them in and provide feedback as well. I want to recommend Truly Pest Solution to others.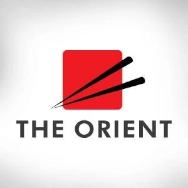 We have been taking their expert solution for more than 5 years now. I must say that we are really satisfied with the services rendered by Truly Pest Solution. In fact, What I really appreciate about them is that every time there has been a need they have reasoned to this occasion, whether it was in the time of covid or there is any other outbreak. Sometimes, pest control is a very big chapter that we know. I truly appreciate their efforts and wish them good luck in their future contracts or services.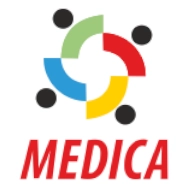 Indrani Sanyal GM Housekeeping at Medica Superspecialty Hospital
Our Hygiene Hotel Rating Audit from FSSAI has completed today successfully and i just wanted to thank you for bringing out the best in the team and striving for excellence, it helped us lot to score 94.5% and not even a single pest found during the audit and well-maintained record keeping.