Terms of Use
This site is for information only and is provided in good faith and for information purposes only.Truly Pest Solution Pvt. Ltd. is under no liability to any person in respect of any loss or damage (including consequential loss or damage) which may be suffered or incurred, or which may arise directly or indirectly, in respect of information contained on this site. Although every effort is made to ensure the relevance, accuracy and timeliness of content, Truly Pest Solution Pvt. Ltd. accepts no responsibility whatsoever for the accuracy or otherwise of any information on the pages published within this site.
This facility is under constant amendment to provide the latest and most accurate information available. Some information may, however, not be current. Viewers must take account of this fact when accessing published information.
YOU MUST CHECK WITH THE COUNCIL DIRECTLY BY TELEPHONE OR IN WRITING TO ASCERTAIN THE ACCURACY OF ALL INFORMATION CONTAINED WITHIN THESE PAGES. THIS IS PARTICULARLY IMPORTANT SHOULD YOU WISH TO USE ANY INFORMATION FOR ANY LEGAL PURPOSE.
Truly Pest Solution Pvt. Ltd. accepts no responsibility for EMAIL or any other form of correspondence sent to or from this site via the Internet. There is no obligation upon the Company to read, respond or to deal with in any way, any such transmissions. Users who contact the Company via this medium do so at their own liability and without onus upon the Company.
Not withstanding the above, please be assured that the Council highly values all electronic contacts and will attempt to offer the highest levels of customer service by treating them in a similar manner to all other forms of contact with the Council.
Copyright and Intellectual Property Rights
Intellectual Property Laws protect this site. The material on the web site under the domain name "www.trulynolen.com". This information resource is covered by Copyright © Truly Pest Solution Pvt. Ltd. 2012. Unless otherwise expressly indicated, copyright subsisting in Material under our domain name is owned by Truly Pest Solution Pvt. Ltd. . All of the pages on this site (including source code, content and artwork) are copyright. Other than for the purposes of and subject to the conditions prescribed on the Copyright Act and any other applicable legislation throughout the world, or as otherwise provided for in this copyright notice, no part of any Material on this site may in any form or by any means (including optical, magnetic, electronic, mechanical, micro copying, photocopying or recording) be reproduced, broadcast, published , transmitted, adapted, or stored without the prior written permission of the copyright owner.
Client Reviews
I have working here for 1.5 years, and after taking Truly Pest Solution's services we did not face any issues regarding pests. They offer instant & fast solutions to the problems and we expect to get these solutions in the future as well.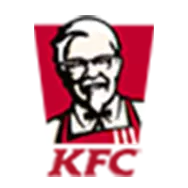 I have known Truly Pest Solution for the past 4 years. First of all, there is no doubt about their services, they work day in and day out and are available whenever we need them. Their technicians are amazing whether it be for their behaviour or their work. So be assured that you can trust them with their services, we have trusted them for the last 4 years and they have offered tremendous services and we hope to continue their services in the future as well.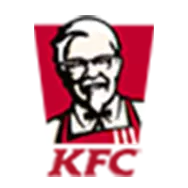 KFC General Manager City Center 2
I'm extremely happy with Truly Pest Solution's services, we have been taking their services for the last 8 years. It was overall a good experience with them. There were so such major complaints we received since we started taking their services. I wish them good luck with their future services!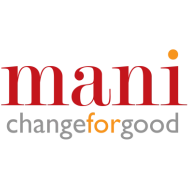 I have been associated with Truly Pest Solution for the last 5 years and their services are wonderful. Their powder and gel solutions are too good, I have never faced any problems in terms of pests. Also, their flies and mosquito solutions are quite powerful, which is a problem I generally face. The technicians are really good and they understand the problem quite well, they analyse the gaps by themselves and also fill them in and provide feedback as well. I want to recommend Truly Pest Solution to others.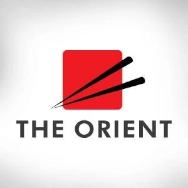 We have been taking their expert solution for more than 5 years now. I must say that we are really satisfied with the services rendered by Truly Pest Solution. In fact, What I really appreciate about them is that every time there has been a need they have reasoned to this occasion, whether it was in the time of covid or there is any other outbreak. Sometimes, pest control is a very big chapter that we know. I truly appreciate their efforts and wish them good luck in their future contracts or services.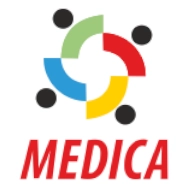 Indrani Sanyal GM Housekeeping at Medica Superspecialty Hospital
Our Hygiene Hotel Rating Audit from FSSAI has completed today successfully and i just wanted to thank you for bringing out the best in the team and striving for excellence, it helped us lot to score 94.5% and not even a single pest found during the audit and well-maintained record keeping.