Our Food Processing Pest Control Services
At Truly, we understand that for flawless food processing operations, effective pest control in food processing plants is imperative. Our specialized pest control system in the food industry ensures that your facility remains free from pests and meets the strictest standards.
As a dedicated food processing exterminator, we prevent pest introduction and reduce conditions that attract them. We ensure the highest standards of quality and hygiene, eliminating any negative impact on your facility or customers. Truly Pest Solution is the best for pest control in the food industry including warehouse and food processing distribution pest control.
Problems Faced
Probable Areas for Infestation :
All the Labour Hut.
Reason :
Cross Infestation by Guests, Staff, Improper Service and Maintenance.
Probable Areas for Infestation :
In all the Raw Material, Godown, Processing, Packaging, Storage Areas.
Reason :
Availability of ready and enough Food, Warmth and Shelter and Breeding Place.
Probable Areas for Infestation :
In all the Raw Material, Godown, Processing, Packaging, Storage areas.
Reason :
Cross infestation through Fruits and Vage, Open Garbage Favourable for Breeding and Fooding, fast breeding capabilities.
Manufacturing Facilities
With a deep understanding of the significance of pest control in food processing facilities, we have been providing successful services to the manufacturing industry for several years. Our comprehensive IPM (Integrated Pest Management) program entails monthly inspections, monitoring, and treatment specifically tailored for pest control in food processing plants. Our meticulously designed protocols create a clean, safe, and hygienic environment.
Food Processing Factories
Pest control in food processing facilities can be challenging due to various factors such as the availability of food, ideal environmental conditions, extended operating hours, and potential harborage sites.
Facility managers must be aware of the challenges of food processing pest control, as regulations from bodies like HACCP dictate product usage and control levels. At Truly, we excel in serving food processing units with unmatched protocols, including fumigation in food processing facilities. Our tailored food packaging pest control solutions ensure top standards of quality and hygiene.
Food Processing Warehouses
At Truly, we understand the criticality of pest control in food processing warehouses. Our highly trained professionals implement proactive measures such as regular inspections, advanced monitoring systems, and effective pest control treatments to address the unique challenges of food processing warehouses. We maintain the highest standards of cleanliness, adhere to industry regulations, and safeguard the integrity of your food supply chain.
Truly Elite Protection System (TEPS)
What is Truly Elite Protection System (TEPS )?
We base our program on the concepts of IPM (Integrated Pest Management ) defined as: The use of scientific, investigate, technical and managerial knowledge and skills to evaluate the risk of pest presence real or potential in or around the building , with the objective of minimizing the potential chemical, biological or physical adulteration of food products.
Why Truly Elite Protection System?
1

TEPS was developed for food manufacturing facilities where services must go beyond control.
2

Our system offers prevention and minimizes the risk of pest activity and chemical contamination.
3

We provide a service that is fully auditable and complies with all required documentation and records to satisfy the customer requirements and industry standard.
Who benefits from program ?
1

Food processing Facilities.
2

Food distribution warehouses.
3

Packaging manufacturing plants.
4

Pharmaceuticals and cosmetics factories.
Components of TEPS
Facility Assessment :
Our Program begins with an in-depth facility assessment. The assessment evaluates all interior and exterior areas of the facility. From the assessment, requirements for the program are established and the results and corrective actions are documented and used to develop and update the IPM program based on our exclusive 3 zones concepts.
Program development and Implementation :
Truly will provide the plant with written IPM pre-requite program. The plan will take into consideration the overall level of any potential risk. To develop the initial plan or to update an existing one , we analyze the following parameters:
1

The surroundings of the plant.
2

Historical data and trends.
3

Product being processed.
7

Operational and non-operational practices.
Service Log :
After each service, our technicians will provide the plant with all the relevant documentation of the service performed by our technicians.
Monthly Report and Trend analysis :
The information gathered will allow us to present a comprehensive report, which will include the following:
2

Recommendation to the facility along with corrective action taken by Truly.
3

Monthly activity in ILT system.
4

Special insects of interest with scientific identification and behavioral information.
5

Trend analysis graphs of rodent devices.
6

Activity percentage in rodent devices per device per month and trend analysis for the last months.
7

Trend analysis of all pest activity in the facility.
Statutory Documents :
The all statutory documents will be provided which are required to fulfill the requisite set out in Govt. regulations , various food safety auditing standard and HACCP standard.
Why Truly is your best partner?
We want to partner with customers like you because we are one of the best global professional pest control company that has top notch worldwide training system, experience , knowledge and unique devices and systems that will only benefit and enhance your operation.
1

Truly Monitoring Devices : Truly QR code reader system is easy and modern technique to monitor the various pest activity at your facility.
2

Exclusively Truly Software : This software allows our offices to quickly capture and centralize reporting of crucial pest management information.
3

VIP online Page : The data collected will be available for easy online customer access including pest sighting log, material usage report, vulnerability action report, trend analysis report, service reports and facility assessment reports. Our unique valuation report will help you be able to follow the advances created by the program.
4

QR Code Reader : Electronic data collection with our exclusive bar code and reporting system provides an accurate review of conditions of monitoring devices . Truly will make this information available for selective customers at our exclusively VIP page.
5

Truly Custom Training and Virtual Training center : We provide customize training to our customers and all employees.
6

Quality Assurance System (Supervision APP) : Periodically our trained supervisors will visit your facility to perform an audit of all services provided by Truly using our exclusive supervision APP. The customer will receive the audit report.
7

Customer Education Program : We provide free onsite training to our customers on all aspects of IPM measures, pest biology and ecology, regulatory knowledge, audit support etc.
8

Scientifically Designed Service Protocols : At Truly, every program is designed and customized to fit our customer's needs. TEPS is made specifically for auditable facility.
9

Rapid Responses : We will be there in a timely manner to solve any issues that might occur.
Why Choose Truly Pest Solution For Food Processing Pest Control?
Customized Solutions: Tailored expertise for the food processing industry, addressing specific pest control needs in food processing plants, food processing facility, warehouses, food processing distribution and food packaging.
Proven Track Record And Reliability: Our services are prompt, thorough, reliable and effective, ensuring effective pest control in the food industry.
Innovative Approach: We leverage innovative technologies and eco-friendly treatments to achieve optimal results while minimizing environmental impact while providing food processing pest control..

Contact us to book a free inspection today!
FAQ
Frequently Asked Questions
Why is pest control essential in food preparation business?
Why is pest management so important in food packaging units?
What is the cost for pest control in food processing plants?
Client Reviews
I have working here for 1.5 years, and after taking Truly Pest Solution's services we did not face any issues regarding pests. They offer instant & fast solutions to the problems and we expect to get these solutions in the future as well.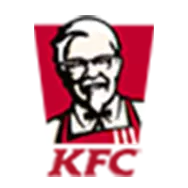 I have known Truly Pest Solution for the past 4 years. First of all, there is no doubt about their services, they work day in and day out and are available whenever we need them. Their technicians are amazing whether it be for their behaviour or their work. So be assured that you can trust them with their services, we have trusted them for the last 4 years and they have offered tremendous services and we hope to continue their services in the future as well.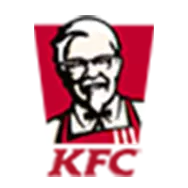 KFC General Manager City Center 2
I'm extremely happy with Truly Pest Solution's services, we have been taking their services for the last 8 years. It was overall a good experience with them. There were so such major complaints we received since we started taking their services. I wish them good luck with their future services!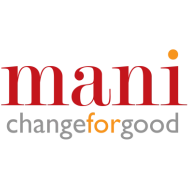 I have been associated with Truly Pest Solution for the last 5 years and their services are wonderful. Their powder and gel solutions are too good, I have never faced any problems in terms of pests. Also, their flies and mosquito solutions are quite powerful, which is a problem I generally face. The technicians are really good and they understand the problem quite well, they analyse the gaps by themselves and also fill them in and provide feedback as well. I want to recommend Truly Pest Solution to others.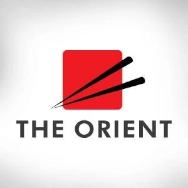 We have been taking their expert solution for more than 5 years now. I must say that we are really satisfied with the services rendered by Truly Pest Solution. In fact, What I really appreciate about them is that every time there has been a need they have reasoned to this occasion, whether it was in the time of covid or there is any other outbreak. Sometimes, pest control is a very big chapter that we know. I truly appreciate their efforts and wish them good luck in their future contracts or services.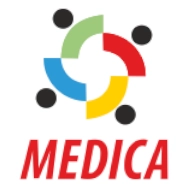 Indrani Sanyal GM Housekeeping at Medica Superspecialty Hospital
Our Hygiene Hotel Rating Audit from FSSAI has completed today successfully and i just wanted to thank you for bringing out the best in the team and striving for excellence, it helped us lot to score 94.5% and not even a single pest found during the audit and well-maintained record keeping.