Best Hotel Fumigation Services At Affordable Prices
At Truly Pest Solution, we specialize in providing comprehensive hotel fumigation services. We understand the importance of maintaining a safe hotel environment to ensure guest satisfaction and protect your establishment's reputation. With our expertise and advanced techniques, we offer the best solutions for pest control in hotels, all while ensuring competitive prices.
About Our Hotel Fumigation Services
At Truly Pest Solution, we prioritize the prevention of pests from hotel settings. We recognize the severe consequences pests can have on guest comfort, health, and your establishment's reputation. Our dedicated team is committed to deliver reliable and effective pest control services, ensuring a pest-free and hygienic environment. Here are the key features of our hotel fumigation services:
1

Tailored Pest Control Strategies: We develop customized pest control plans tailored to the unique needs and challenges of hotels, including guest rooms, common areas, kitchens, and storage areas.
2

Thorough Pest Identification: Our experienced technicians will identify specific pests affecting your hotel, such as bed bugs, cockroaches, rodents, mosquitoes, and ants. We then employ targeted treatments to control them effectively.
3

Advanced Pest Control Techniques: We utilize cutting-edge pest control methods, including integrated pest management (IPM) practices, to prevent pests while minimizing the use of pesticides and ensuring guest safety.
4

Compliance with Regulatory Standards: We strictly adhere to all relevant health and safety regulations, including those outlined by hospitality industry standards, ensuring compliance throughout the pest control process.
5

Safe and Environmentally Friendly Practices: We prioritize using hotel-approved and eco-friendly pest control products to minimize potential harm to guests, staff, and the environment.
6

Discreet and Professional Service: Our technicians understand the sensitivity of hotel operations and provide discreet and professional services, causing minimal disruption to the guest experience.
7

Ongoing Monitoring and Maintenance: We offer regular inspections and monitoring services to proactively identify and address any pest issues, preventing potential infestations and ensuring continuous protection.
Trust Truly Pest Solution to deliver reliable and efficient hotel fumigation services, ensuring a pest-free environment for your guests and maintaining the highest hygiene standards.
Types of Pest Problems We Solve
Targeted solutions to control cockroach populations, preventing their presence in guest rooms, kitchens, and dining areas.
Efficient strategies to eradicate mice and rats, minimizing the risk of contamination from their droppings and ensuring food safety.
Comprehensive treatments to eliminate bed bug infestations and prevent their spread in guest rooms and common areas, ensuring a comfortable stay for your guests.
Specialized techniques to control fly populations, preventing their presence in dining areas, kitchens, and outdoor spaces.
Reliable mosquito control measures to mitigate mosquito bites' nuisance and potential health risks.
Hotel Fumigation Vs Hotel Pest Control
Hotel fumigation and hotel pest control are often considered as separate things, but they actually mean the same thing.
Pest control refers the whole pest management services including fumigation. Fumigation is a part of pest control. Fumigation refers the application of any chemical in gaseous state in a gas tight enclosure to kill insect and other pests. Types of Fumigation are Commodity Fumigation, Cargo Fumigation, Silo Fumigation etc.
In hotel "Fumigation" and "Pest Control" sometimes refer the same thing in apparent and vernacular way. Hotel fumigation covers all the pest management services including cockroach, Ant, Bed Bugs, Rodents, Fly, Mosquito, Microbial services etc. Hotel fumigation in broad sense refers sterilization services, residual spray treatment, ULV treatment, Mist blower treatment, Thermal fogging treatment.
So apparently and vernacularly hotel fumigation and hotel pest control are same terminology, though both are defined in different way and differ in mechanism.
Why Choose Truly Pest Solution For Hotel Fumigation Services?
Tailored Approach:Our experienced technicians assess your hotel's specific pest control needs and develop customized treatment plans tailored to your establishment.
Expertise and Reliability: With years of experience, we possess the knowledge and skills to handle pest control in hotel environments.
Advanced Techniques: We employ the latest pest control techniques and equipment to ensure the most effective and efficient treatment outcomes.
Compliance and Safety: We prioritize the safety of your guests, staff, and the environment, strictly adhering to regulatory standards and utilizing hotel-approved pest control products.
Flexible Scheduling: We understand the importance of minimizing disruptions to hotel operations. Our team will work closely with you to establish a suitable pest control schedule that minimizes guest inconvenience.
Competitive Pricing: We offer competitive prices without compromising the quality of our services, providing excellent value for your hotel's investment.
Ensure a safe environment and create a haven for your guests by choosing Truly Pest Solution's reliable and customized hotel fumigation services.

Contact us to book a free inspection today!
FAQ
Frequently Asked Questions
Are hotel fumigation and hotel pest control the same thing?
Why is pest control essential for hotels?
How much do hotel pest control services cost?
How often should hotels undergo pest control treatments?
What safety measures are taken during hotel pest control?
Can pest control services be performed during hotel operating hours?
Client Reviews
I have working here for 1.5 years, and after taking Truly Pest Solution's services we did not face any issues regarding pests. They offer instant & fast solutions to the problems and we expect to get these solutions in the future as well.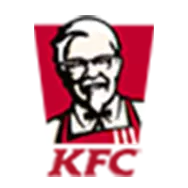 I have known Truly Pest Solution for the past 4 years. First of all, there is no doubt about their services, they work day in and day out and are available whenever we need them. Their technicians are amazing whether it be for their behaviour or their work. So be assured that you can trust them with their services, we have trusted them for the last 4 years and they have offered tremendous services and we hope to continue their services in the future as well.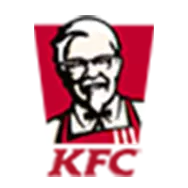 KFC General Manager City Center 2
I'm extremely happy with Truly Pest Solution's services, we have been taking their services for the last 8 years. It was overall a good experience with them. There were so such major complaints we received since we started taking their services. I wish them good luck with their future services!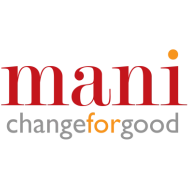 I have been associated with Truly Pest Solution for the last 5 years and their services are wonderful. Their powder and gel solutions are too good, I have never faced any problems in terms of pests. Also, their flies and mosquito solutions are quite powerful, which is a problem I generally face. The technicians are really good and they understand the problem quite well, they analyse the gaps by themselves and also fill them in and provide feedback as well. I want to recommend Truly Pest Solution to others.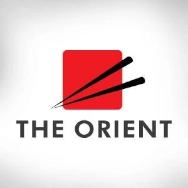 We have been taking their expert solution for more than 5 years now. I must say that we are really satisfied with the services rendered by Truly Pest Solution. In fact, What I really appreciate about them is that every time there has been a need they have reasoned to this occasion, whether it was in the time of covid or there is any other outbreak. Sometimes, pest control is a very big chapter that we know. I truly appreciate their efforts and wish them good luck in their future contracts or services.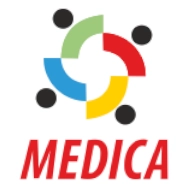 Indrani Sanyal GM Housekeeping at Medica Superspecialty Hospital
Our Hygiene Hotel Rating Audit from FSSAI has completed today successfully and i just wanted to thank you for bringing out the best in the team and striving for excellence, it helped us lot to score 94.5% and not even a single pest found during the audit and well-maintained record keeping.